KuCoin is an international cryptocurrency exchange for several cryptocurrencies and other digital assets. It has been given the nickname, "The People's Exchange. It was first launched in late 2017. So, it is fairly new.
See Our Best Pick for 2020
However, it had already grown so much and currently has 5 million-plus registered users, coming from more than 100 countries and territories. The platform is also now available through mobile apps, via both Android and iOS devices.
KuCoin makes use of a high technology exchange platform that deals with mostly digital assets. Fiat money is often not involved in the transactions.
However, it does boast a low transaction fee. Its administration is serious about making a global connection and commitment, making a 24/7 customer service support available.
What Is KuCoin?
KuCoin is mainly a cryptocurrency trading platform. It currently deals with hundreds of crypto pairs. Of course, it has Bitcoin and Ethereum in its list of available coins. These two are very popular among traders. KuCoin, however, also has an array of obscure coins that experienced traders will certainly appreciate.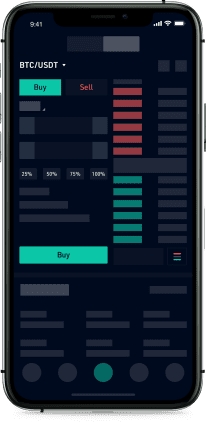 Unlike other cryptocurrency exchange platforms, KuCoin believes in making a name for itself through its own crypto token named KuCoin Shares. Its value is related to how KuCoin makes in terms of trading fees. While digital crypto is certainly robust in KuCoin, beginning traders will struggle with its lack of dealings with fiat currencies.
Top Rated Bitcoin Exchange 2020
EXCHANGE

RATING

FEATURES

VISIT


Excellent Reputation

Regulated PlatformVariety of CoinsAvailable via App

66% of retail investors lose money
when trading CFDs with this provider
Who Created KuCoin
The Singapore-based company is created by co-founder and CEO, Michael Gan. He has always been interested in technology and how it can reach people through the Internet. He was one of the first users of NetEase, a personal site hosting service.
Is KuCoin Safe?
KuCoin uses practices that it touts to secure their system well enough to avoid potential disasters.
For example, it makes use of two-factor authentication (2FA) for trading. This strengthens security but can be a little inconvenient for the traders. In 2018, KuCoin was a phishing target, but it remained secure.
A spokesperson with KuCoin highlighted how it had made use of different secure storage solutions. The micro-withdrawal wallets are said to be stored using the Amazon Web Services cloud using a private network with several layers of firewalls.
Moreover, KuCoin has said that their system's accounts can be found in several locations. They are secure from any natural disaster or hardware failure.
Despite all these, though, KuCoin is not regulated by any establishment. Therefore, it goes about its business in its own way. So, you may have to be careful with your first investments. Here is to hoping that KuCoin will get itself regulated properly.
KuCoin Sign-Up Guide
It is very easy to…


Read more:KuCoin Review 2020 [UPDATED] See Detailed Guide & Info Here